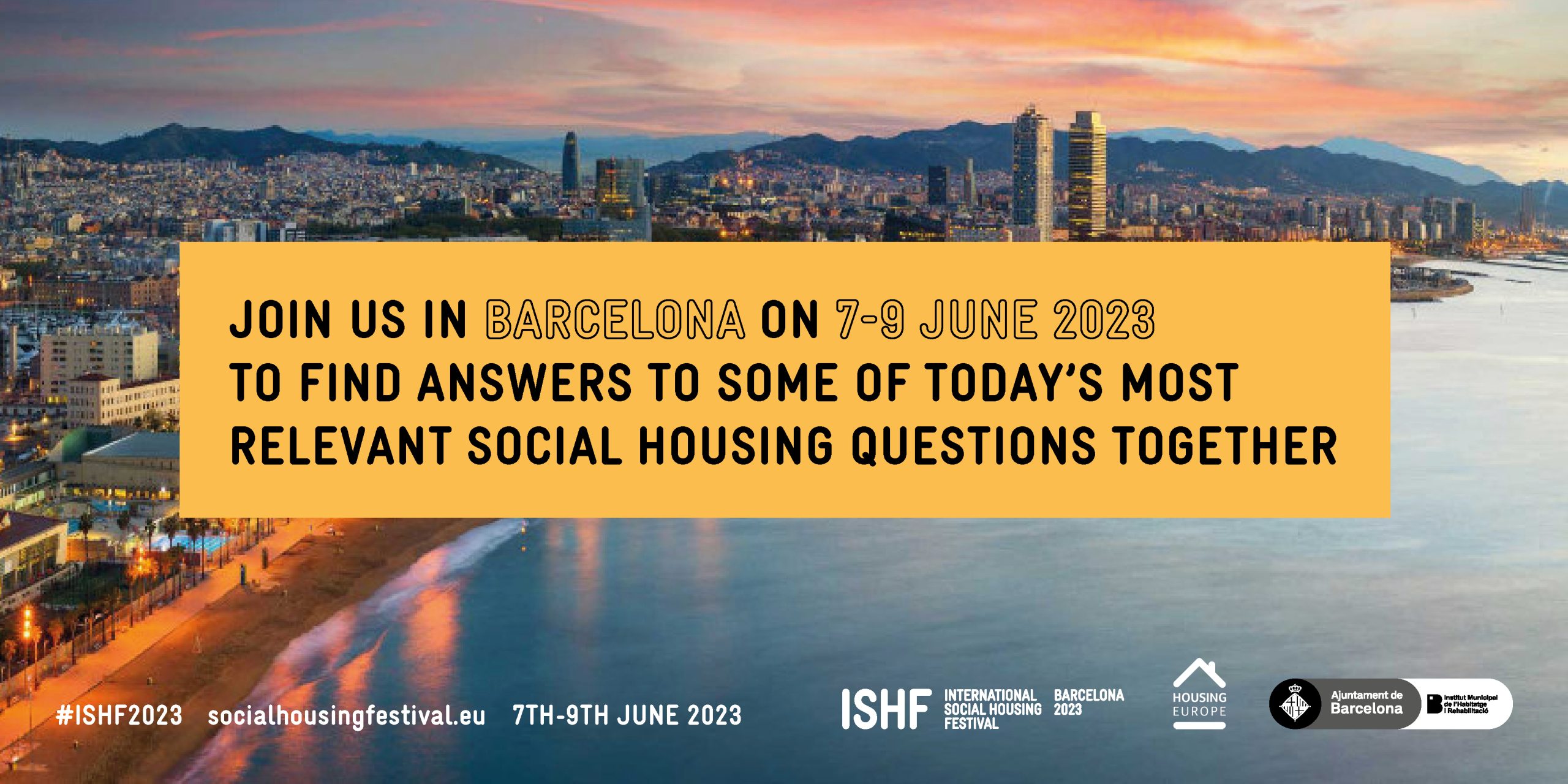 Some of you might have taken part in past editions but let us introduce the International Social Housing Festival (ISHF) 2023 that will take place June 7-9 in Barcelona. This year's theme will revolve around 'Learning from the challenges and policy responses of mature and emerging housing Systems'.
Established systems, or others that have just started developing both face new situations and problems as society evolves. Social, economic or environmental contexts may differ, but the questions that need answers are always the same. The 4th ISHF edition will have a special focus on Southern Europe and extensive participation from the rest of the continent, Asia, Latin America and North America. The call for events is open until the 24th of January.
All the information can be found here.