The assessment framework for Climate Positive Circular Communities (CPCC) aims to provide a coherent guideline for the evaluation of urban regeneration projects targeting sustainable communities. It provides a framework for the definition of CPCCs, and describes Key Performance Indicators that may be used in the evaluation of such projects. The framework will serve as a guide for key stakeholders from the demo sites and the consortium's expert partners, during planning, design, construction, and operation of the ARV demonstration projects.
It brings to the table more elements than the traditional sustainability assessment of buildings, to highlight the importance of the neighbourhood-based approach in a life cycle perspective taking into account architectural qualities and circularity aspects. The testing and application of the framework within the ARV project will provide valuable knowledge and input for European-wide assessment frameworks, policies, standards, and regulations. Below we invite you to have a look at the main categories of Key Performance Indicators (KPIs):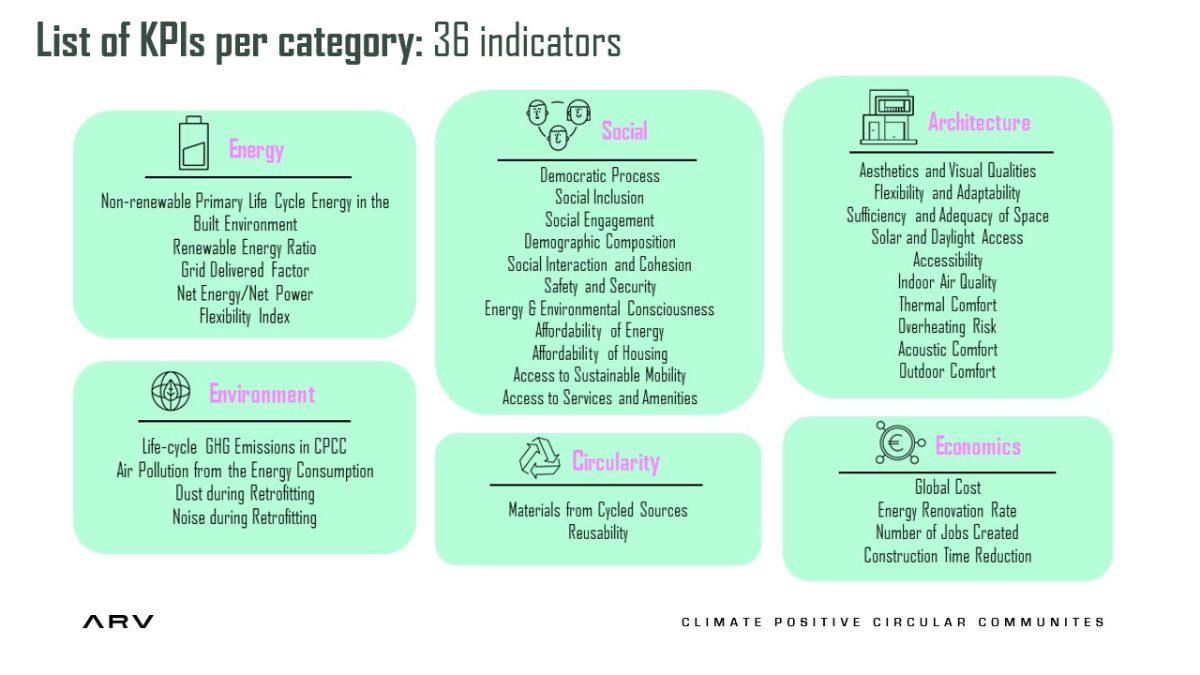 More information about the assessment framework for CPCC will be provided soon!