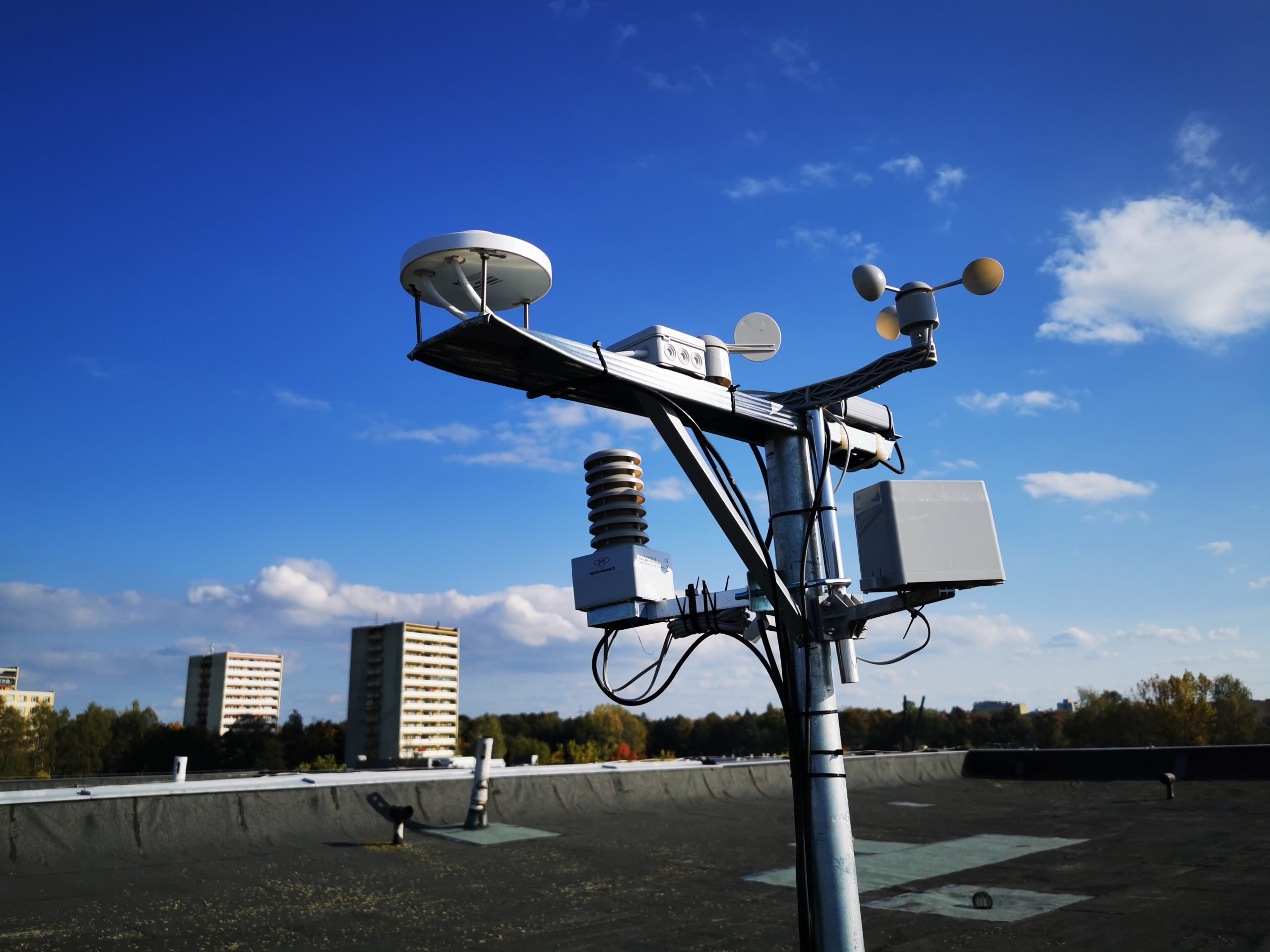 One of the activities of the Czech demo is taking place in the weather station and sky scanner from Karviná. As of October 2022, meteorological data was collected from the measurement set for the demo. The data will be used to create a knowledge base to evaluate methods for predicting solar irradiance and energy gains from the PV system. In addition to a conventional weather station, the assembly includes a solar illuminance sensor and a sky imager.
The weather station provides minute-by-minute data, such as air temperature or dew point. The illuminance sensor is based on a calibrated photovoltaic cell. It provides a reliable and accurate measurement of solar irradiance for the purpose of photovoltaic installations. The provided data includes outside temperature or PV cell temperature. The sky imager is a special panoramic camera with an additional computing unit for data pre-processing operated by UCEEB.
For more information, you can visit the dedicated website or contact RNDr. Vladislav Martínek, Manager of PV Forecast.