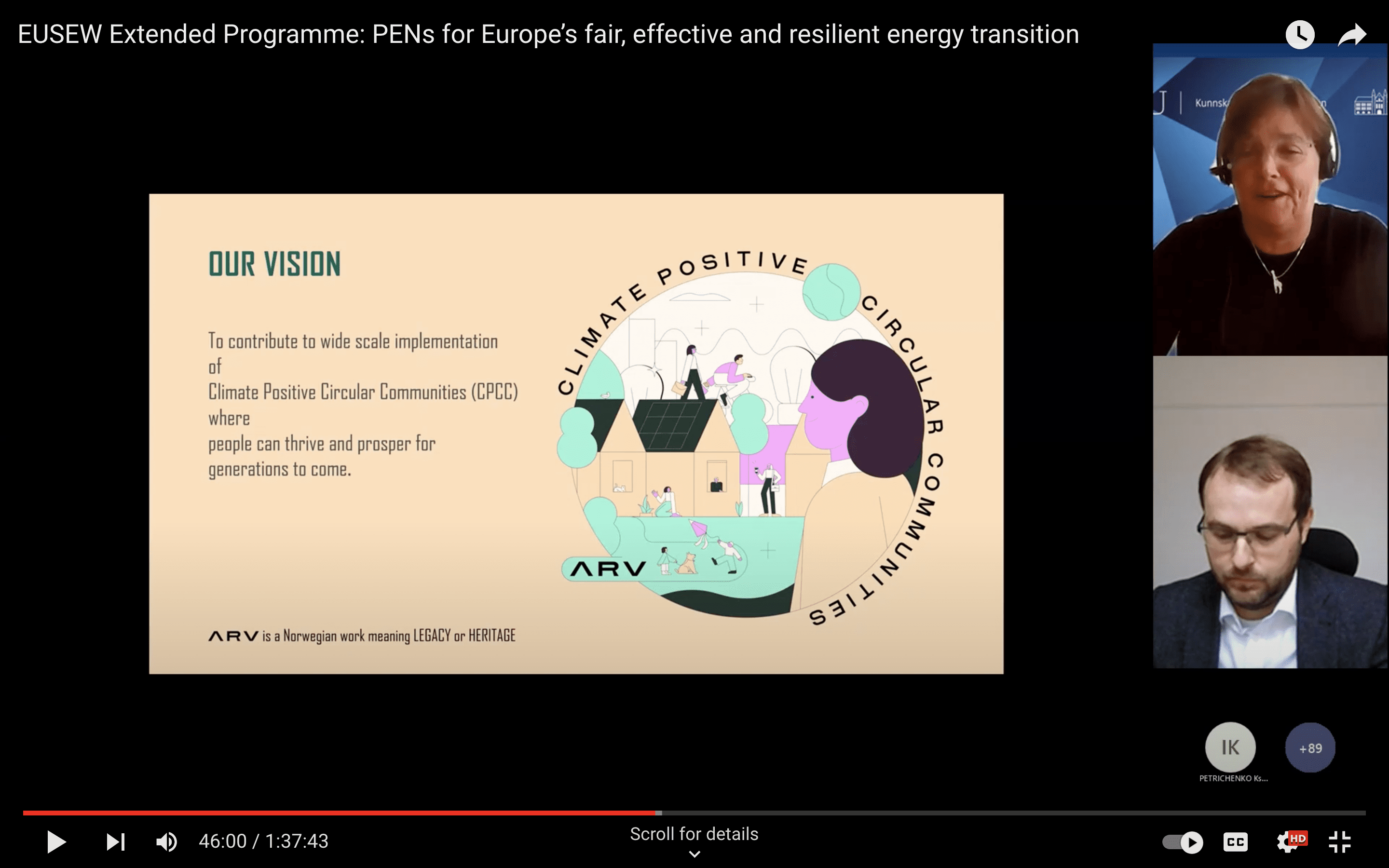 ARV took part in the Extended Program of the EUSEW (European Sustainable Energy Week) 2022.
The online session, dedicated to the 'Positive Energy Neighbourhoods for Europe's fair, effective and resilient energy transition', was held on 20 September 2022. The session brought together ARV and its sister projects OPEN Lab and PROBONO, all large H2020 projects in support of the EU Green Deal, to discuss how PEN (Positive Energy Neighbourhoods) can support a full decarbonisation of the building sector. The ARV objectives and ambitions were presented by the project coordinator, Professor Inger Andresen – NTNU.
Have you missed the session? Watch the recording here (ARV presentation starts at 44:07).