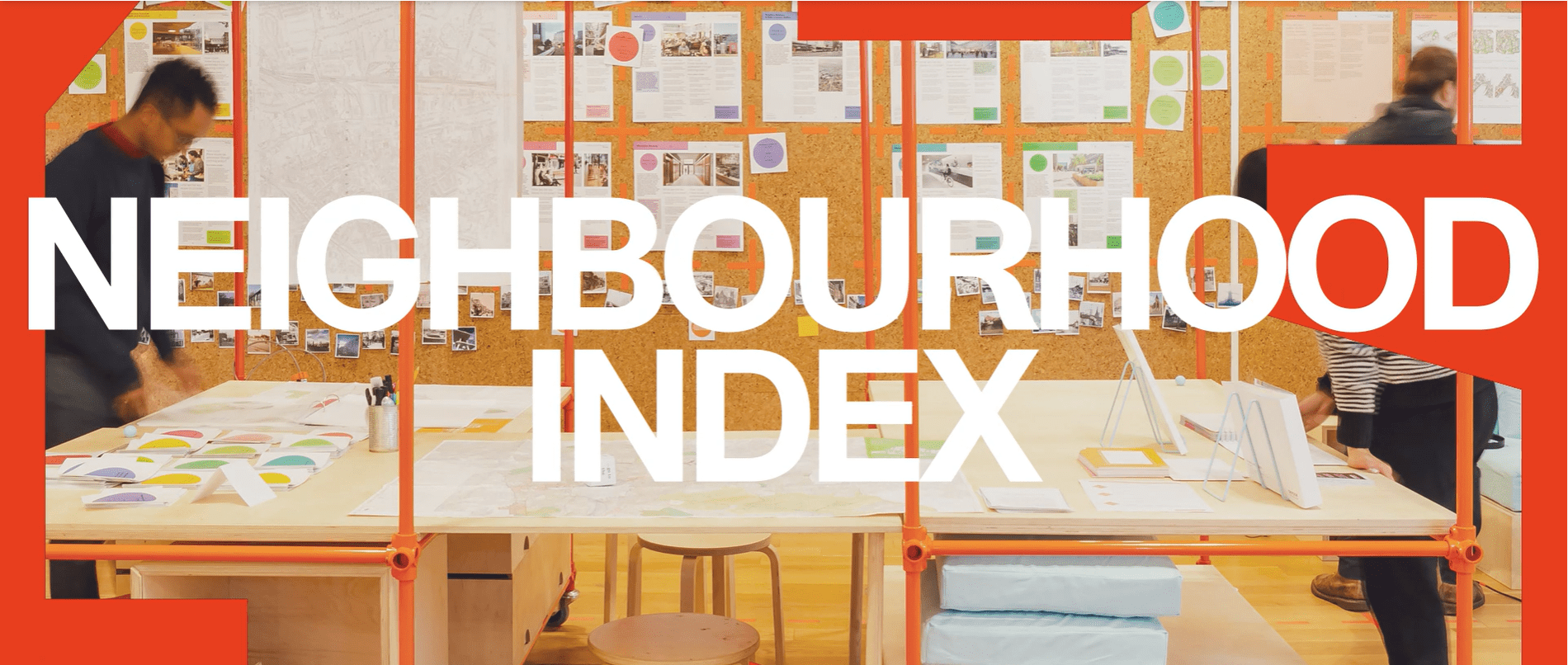 ARV, together with the Horizon 2020 project syn.ikia and Research Centre on Zero Emission Neighbourhoods (FME ZEN) contribute to the index with neighbourhood scale frameworks and demonstrations for energy and resource-efficient, climate positive circular communities in Norway and Europe. More information is available here.
The Neighbourhood Index is the Oslo Architecture Triennale's catalogue of neighbourhood projects, practices and perspectives. The objective of the index is to share projects, practices and perspectives that contribute to better neighbourhoods. The work of architects, planners, urban practitioners, academics, artists and activists from around the world was compiled in one place, the result being a valuable source of inspiration. The profiles of the chosen projects support the defining concept of what neighbourhoods are, meaning that both physical and social dimensions are included.
The index is divided into several themes: Streets with (new) meaning; Public plays; Social infrastructure; Ways of living, ways of sharing; Transforming, adapting, reusing; Naturehood – wilder and greener; Production and commercial diversity; and Rethinking processes and governance.
The Index was composed through the Open Call that the Triennale launched spring 2022, the projects being selected by an international jury. Out of the 251 projects selected for the index, six will be presented in the Triennale's main exhibition in Oslo. You can read all about the Oslo Architecture Triennale here.